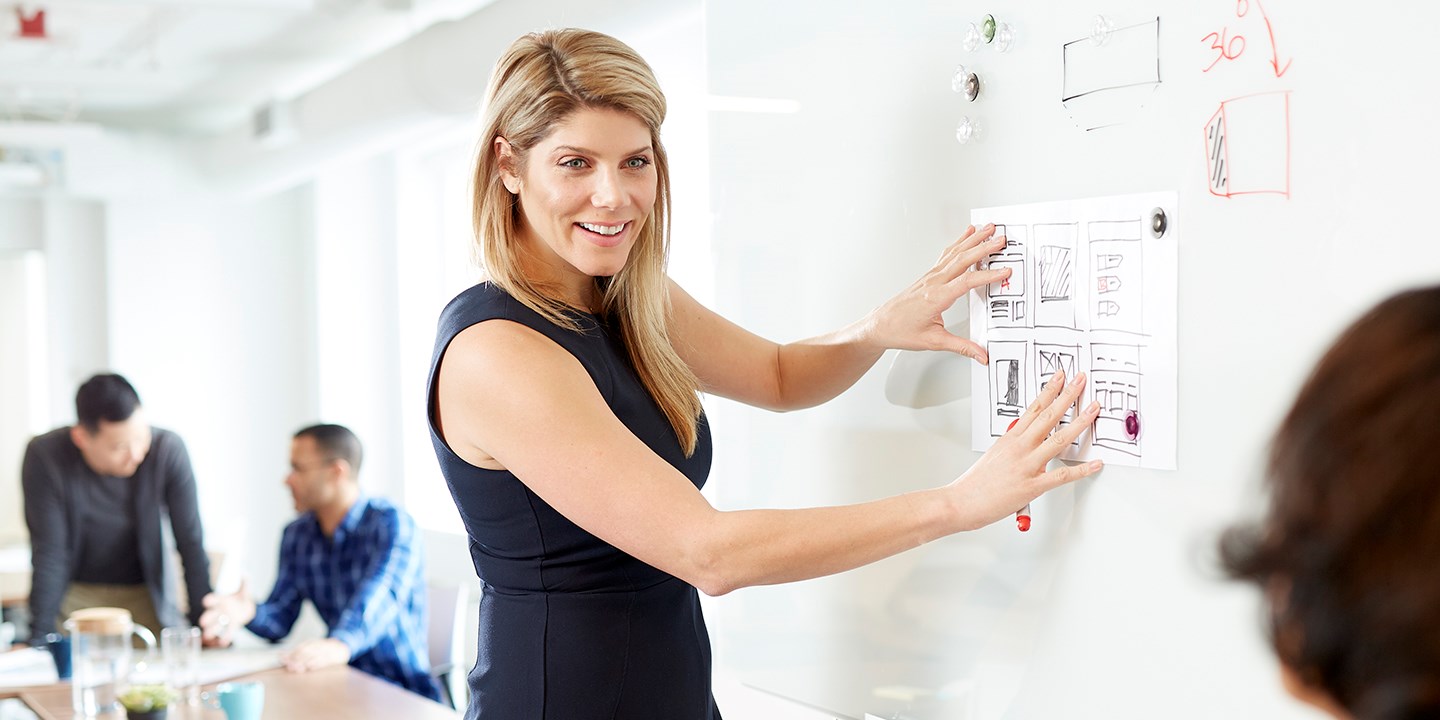 Dry-erase boards are an essential tool for offices, schools, hospitals and anyone who writes out their thoughts. With so many different dry-erase options available, you're likely wondering what makes glass different from other surfaces. Here are a few reasons Quartet glass boards are the best choice for your workspace.
Stain and Ghost Resistant - Keep your board clean and pristine. Quartet glass boards withstand heavy daily use and resist staining (hard to remove ink spots) and ghosting (the remaining outline of old writing).
Tempered Glass - Quartet glass surfaces resist scratches and dents. Our glass is tempered, which means it's stronger and safer than ordinary glass. If the glass does break, the pieces will be small and fine, rather than large, sharp shards.
Magnetic Surface - Many Quartet glass boards are magnetic, which gives you more presenting options. Post documents to reference as you work or announcements for your team. Glass boards are compatible with our high-power glass board magnets.
Modern Style - Add both function and style to your workspace with Quartet glass. The minimalistic and modern designs encourage innovative thinking and provide plenty of space to expand on all of your ideas.
Invest in a dry-erase board that is long-lasting, stylishly designed and easy to erase. From desktops to large meeting rooms, Quartet glass boards will be the perfect addition to your workspace.
Recommended Glass Dry-Erase Boards: