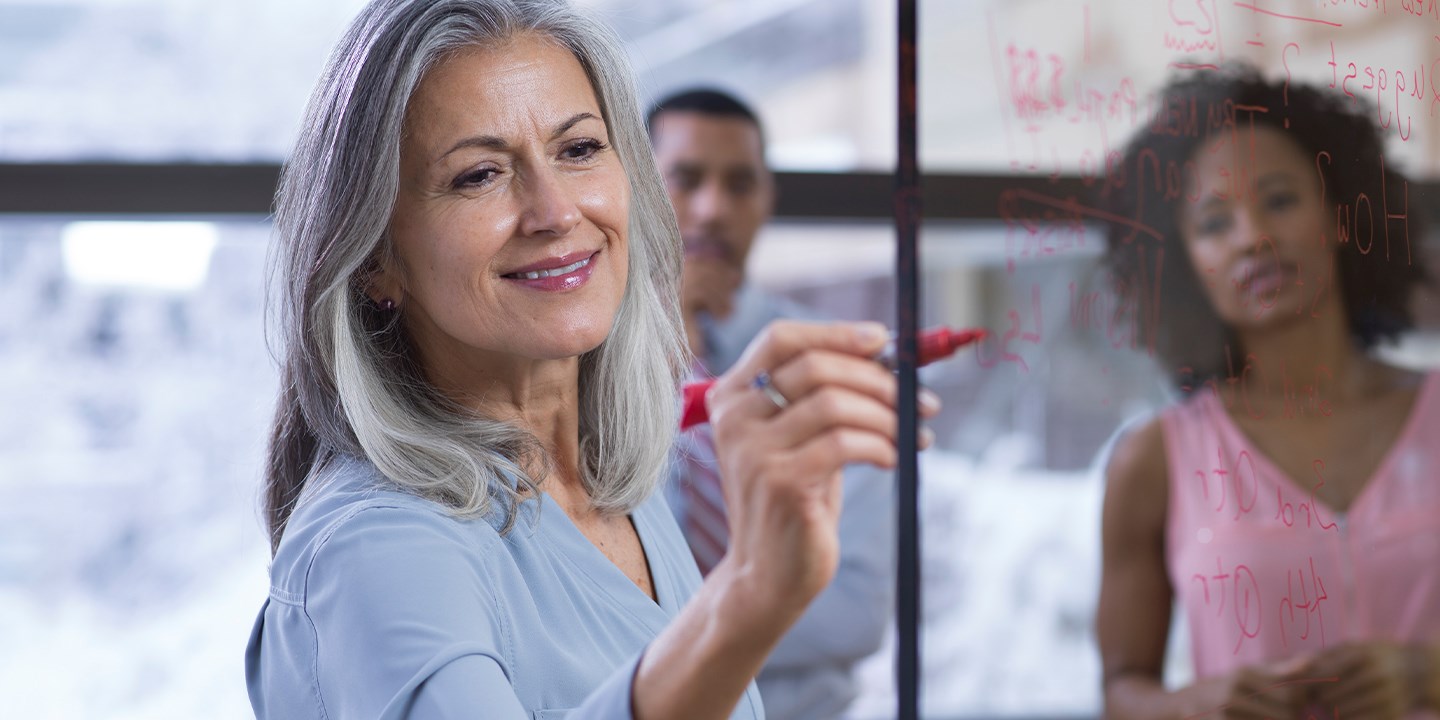 Whether you're attending meetings and working on a large project, most jobs involve some form of teamwork. However, we know it can sometimes be intimidating to speak up in a group.  To help your team  find  their  voice, here are some tips to keep in mind during your  next meeting:
Be Open and Honest
Open communication between all team members will help projects run smoothly from start to finish.  Each person should feel comfortable expressing their thoughts and be honest about the amount of work they can handle.  
Create Common Goals
Work together to create group goals and write them on your dry-erase board. By having common goals, everyone will feel they have a right and a responsibility to share their thoughts with the group. 


Speak Up
It's okay to have a little anxiety when speaking in a group. Just remember, you don't have to talk the entire time, just for a few minutes. Your team will be glad you did, especially if you noticed something that no one else did.  


Celebrate Together
Win or lose, get the team together. Every victory should be celebrated and every loss mourned as a team. Even if you just meet for 10 minutes, it gives everyone a chance to reflect on what went well and what can be improved next time. 
Teams encourage collaborat
ion 
from all members. The best ideas often 
come
 from groups, not individuals – so this is the time 
to
voice your opinion
! 
D
on't be afraid to speak up, speak often, and speak freely.
Each team has a different way of communicating - that's why we've created the new product line: Quartet Infinity Customizable Glass Boards. These boards give your team the opportunity to customize your dry-erase board to work for your team while adding a focal point to your environment. Learn more.