Large Board Deliveries - How Deliveries Work
Have you ordered or are you considering ordering large dry-erase boards? Let us walk you through the shipping and delivery process so you know what to expect.
What boards are considered Large?
Whiteboards 5' x 3' and Glass Boards 4' x 3' and larger will ship via less than truck load (LTL) or freight. This is due to the size and weight of the boards.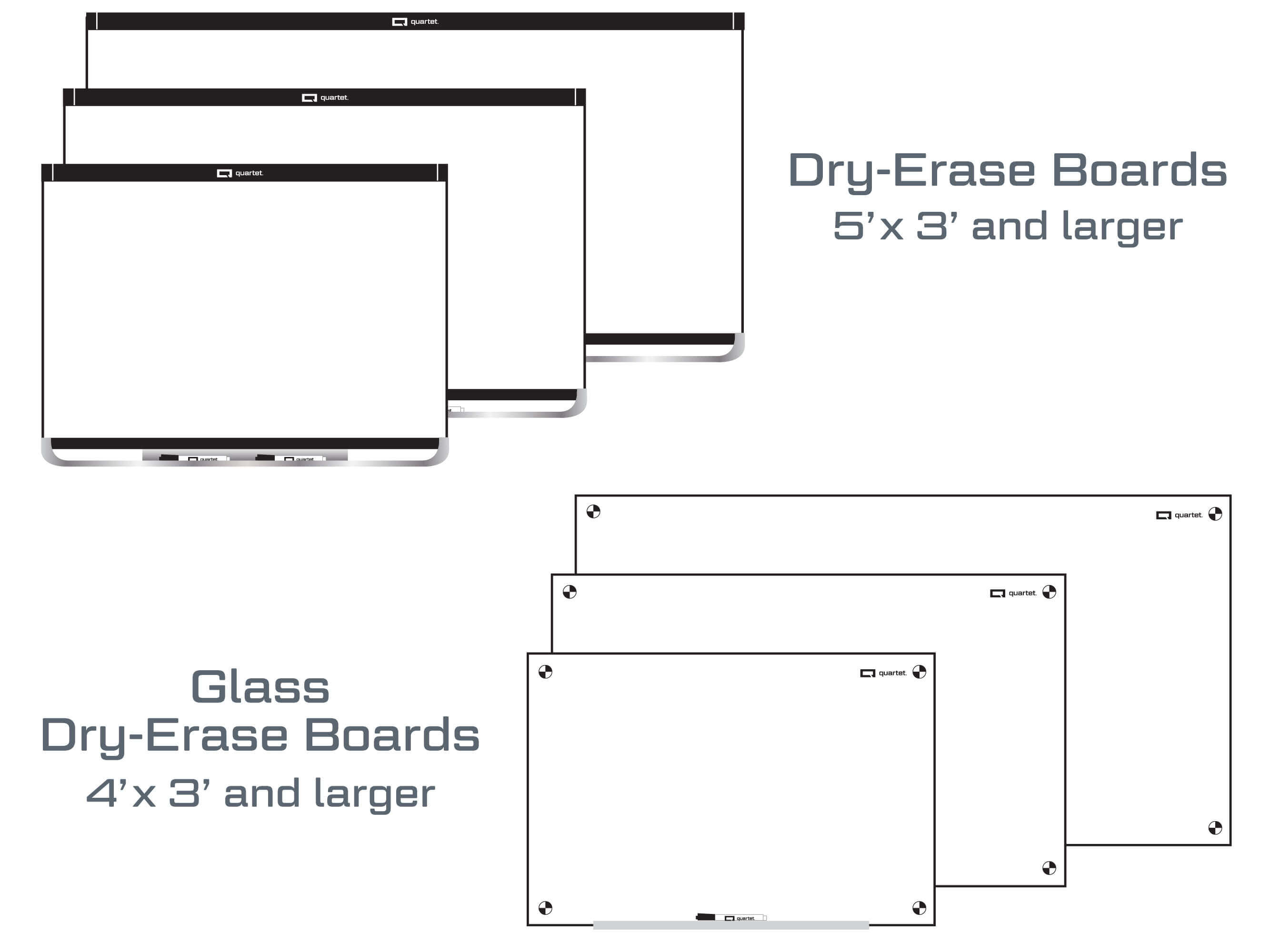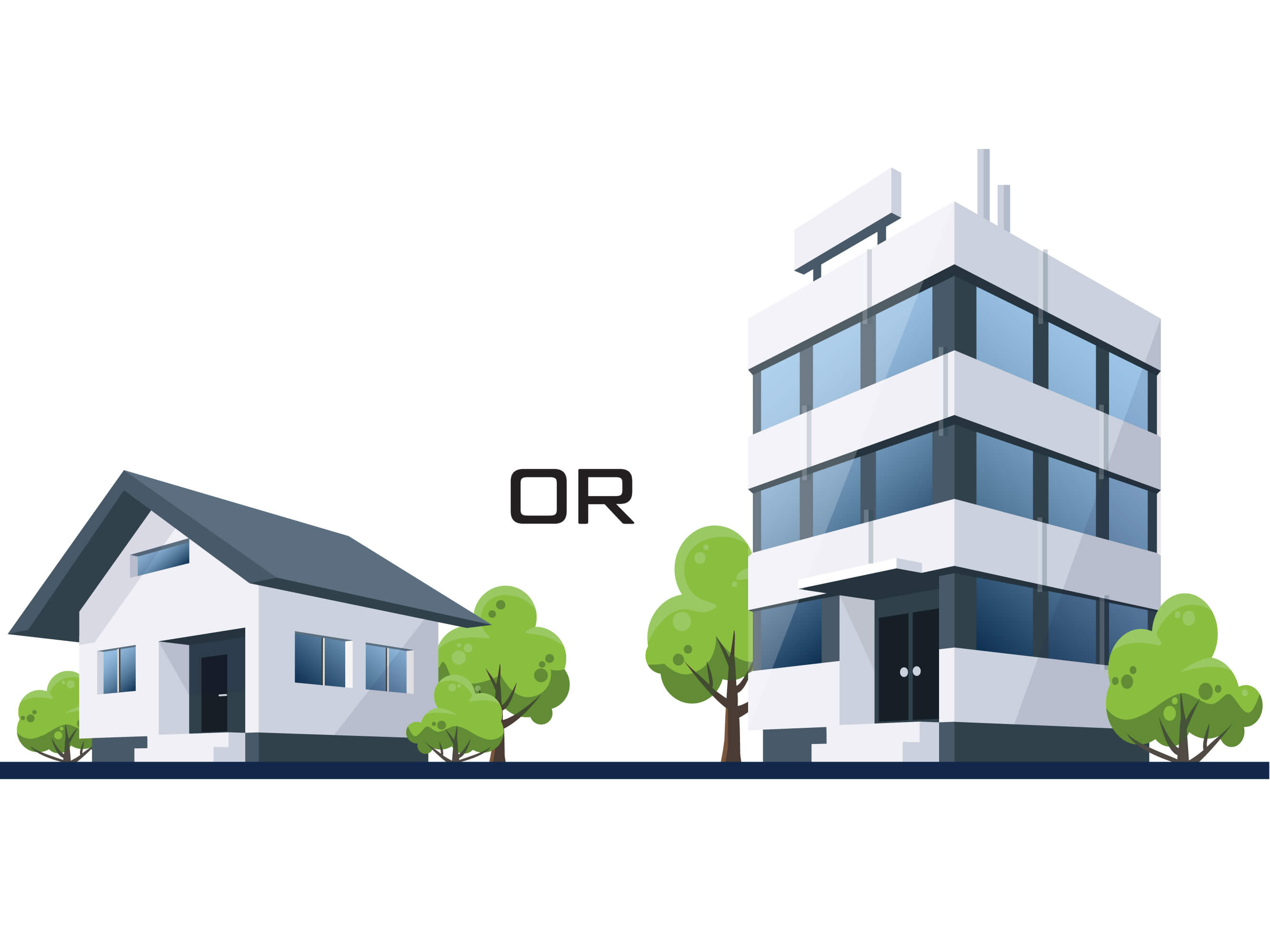 Is the delivery going to an office or a home?
Standard LTL delivery requires a loading dock. Most large office buildings will have a loading dock. If a loading dock is not available or the shipment is going to a residential address, additional special service charges may apply.
Special service charges include (may vary by carrier):
Lift gate delivery
Inside delivery – inside threshold on 1st floor
Inside delivery – room of choice delivery
Limited access (i.e., strip mall, school)
Note – these options are not available at checkout. They must be requested with the carrier during delivery scheduling.
Delivery Scheduling
For residential deliveries, the carrier will call to schedule your delivery date and time within 6 business days of placing your order. They will use the email or phone number provided when the order was placed so ensure your contact information is up to date. If you have any further questions you can contact our customer care team at 844-715-3694.
.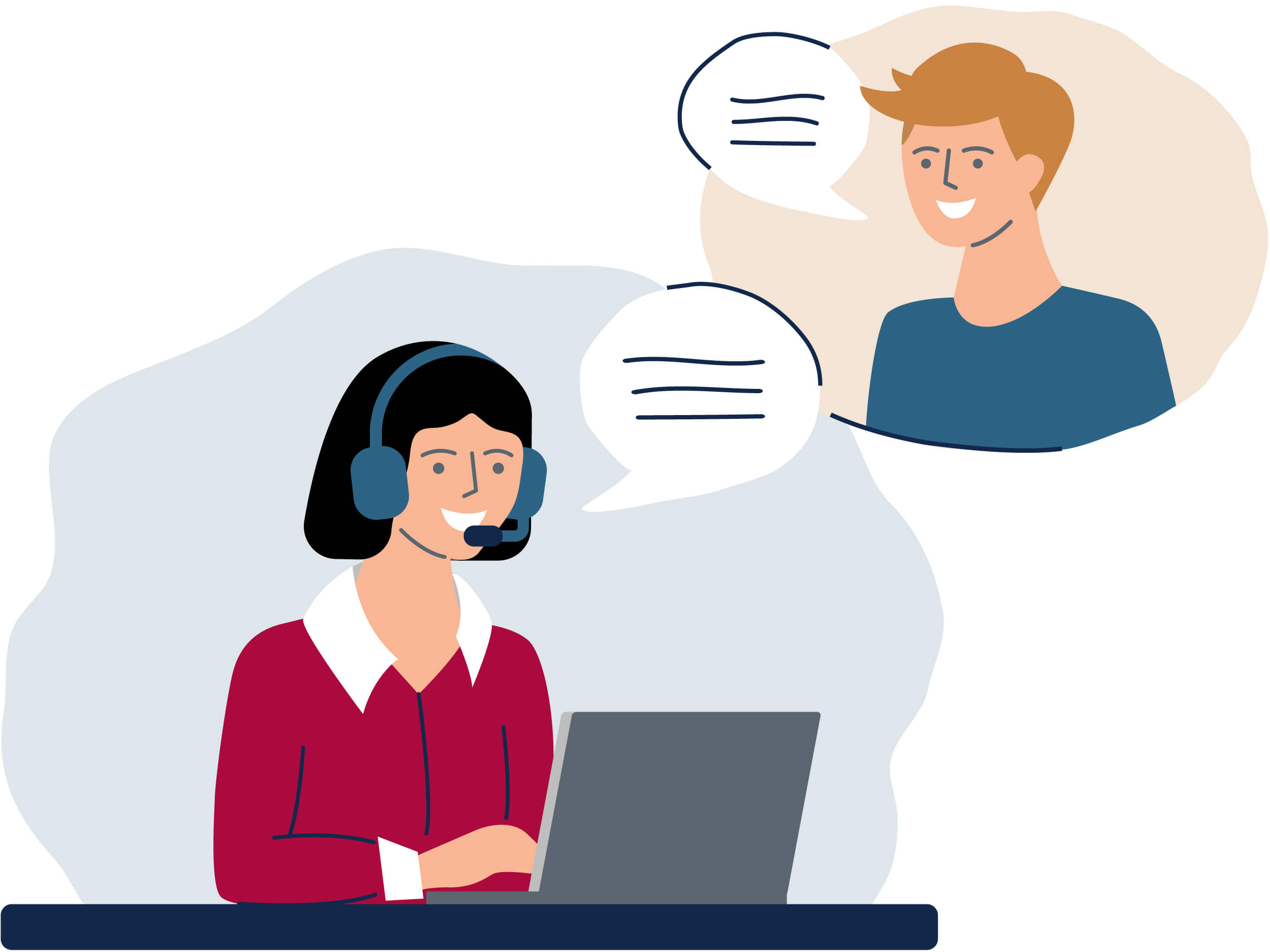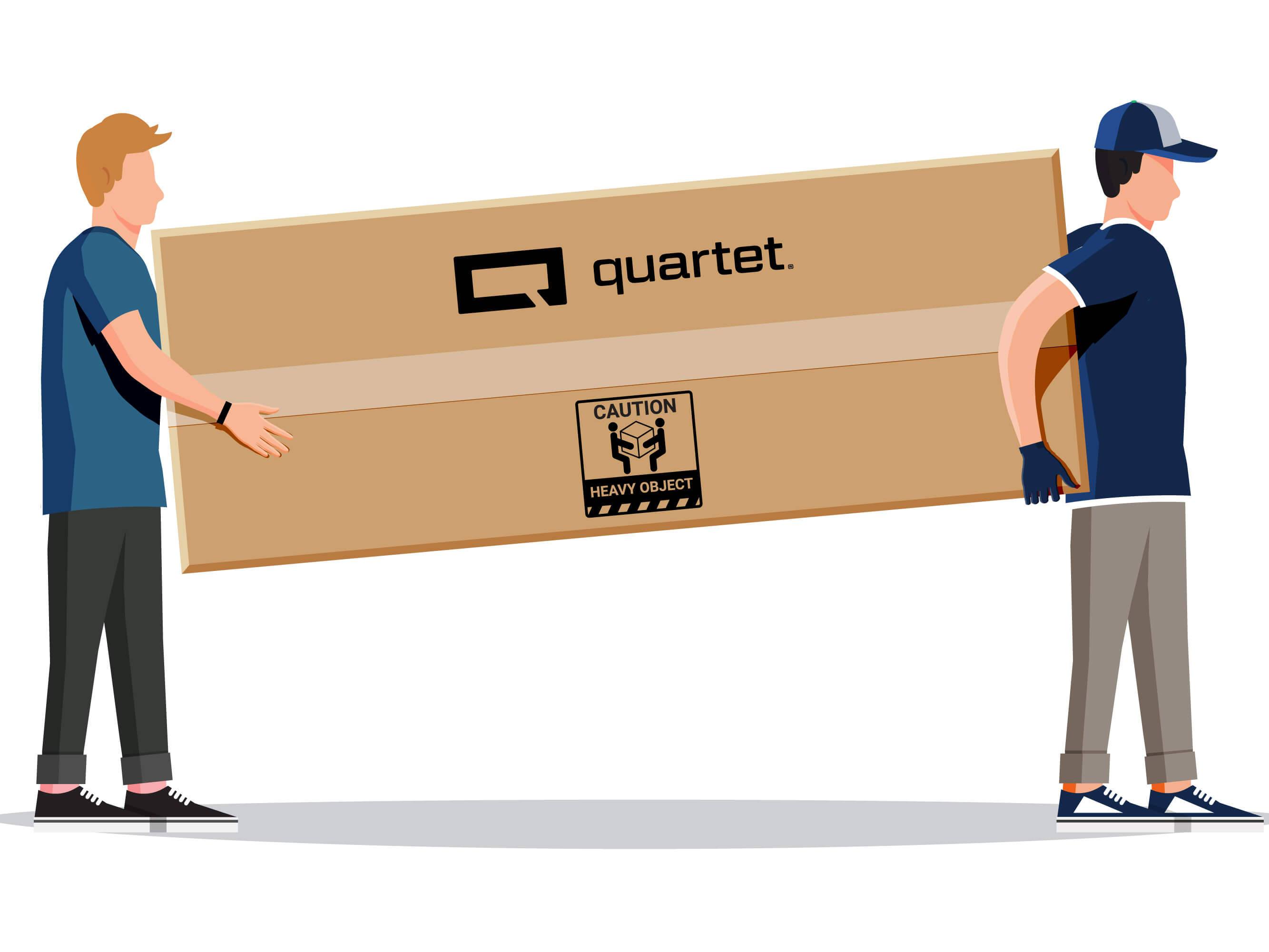 Prepare for Delivery
Arrange to have help unloading the board on the day of delivery.
Have a friend, family member, or co-worker who is available to help Most large boards are too heavy to handle alone and could lead to potential damage that won't be covered by Quartet.
Evaluate for any damage to the box before signing and letting the driver leave.
If an item arrives damaged, defective, or with missing parts, please contact our Customer Service team at 844-715-3694 within 5 days of your delivery date.