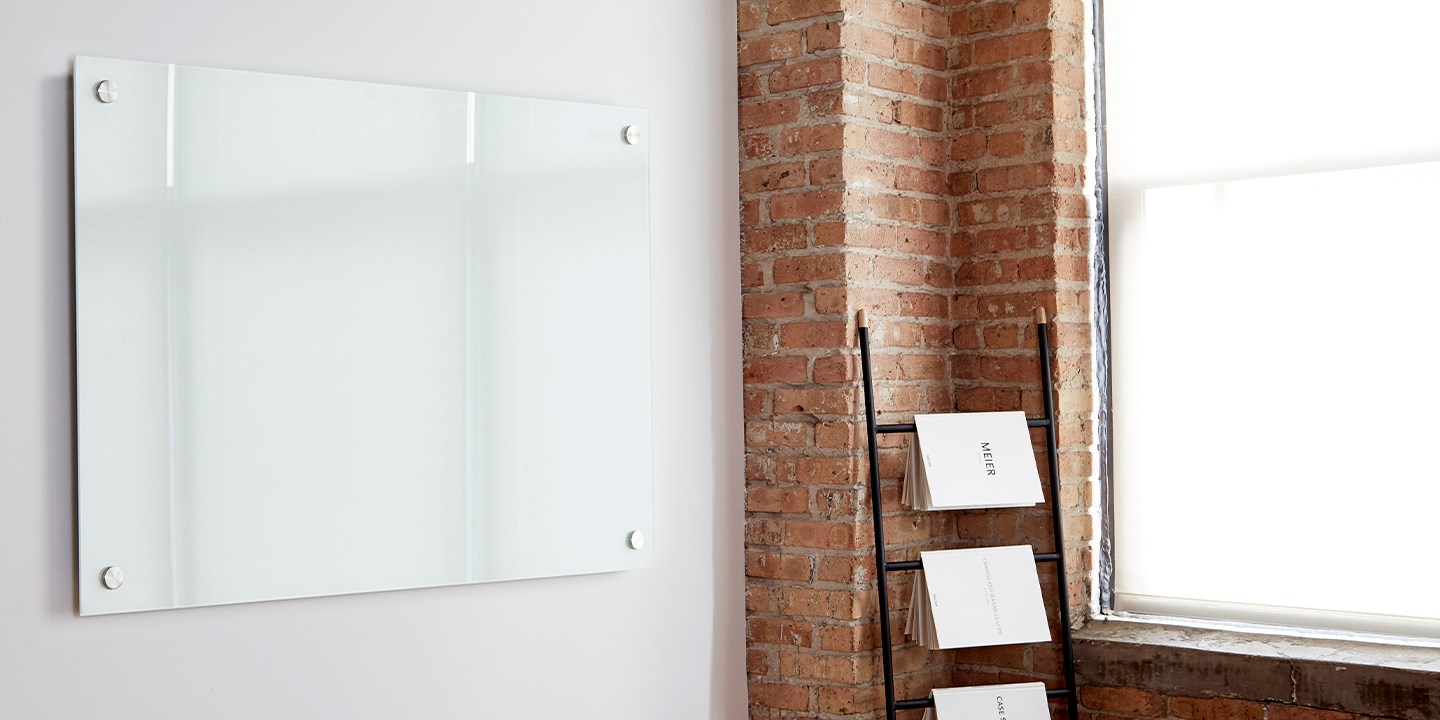 We know you're excited to use your new Quartet glass dry-erase board! Only one thing stands in the way of your first project: installation. Mounting your board can seem like a difficult process, but we've gathered a few tips to make installation as easy as possible.
Gather Your Supplies
Before you start, make sure you have a pencil, tape to hold the template, a 1/4" drill and a level. By gathering your supplies ahead of time, you can install the board without stopping to search for tools.
Use Teamwork
For any board 28" x 48" or larger, we recommend using two or more people to install the board. This makes it easier to keep the board sturdy and even.
Follow the Template
Many of our dry-erase boards come with templates to help align the board on your wall. If using one of our templates, align your level with the "Top Edge of the Board" line.
Write with a Pencil
When making marks on the wall, we recommend you use a pencil. This prevents ink from potentially staining the back of your board (which could be visible on some glass boards).
If you have specific questions regarding your board, visit our Resources Page to find a copy of your manual. You can also reach out to one of our Customer Care Representatives, who can help answer any questions you may have. We hope these tips help make board installation a little easier!