What's the Difference Between Whiteboard Surface Types?
If you're just starting your search for a new dry-erase board, there can be a lot of information to sort through. You may be wondering what whiteboards are made of, and why that matters. The surface type affects the durability, erasability and longevity of your board. It also determines whether or not the board is magnetic. To help you make a decision, we've pulled together a guide to show the differences between the most common surface types.
GLASS BOARDS
Glass Whiteboards
If you want the best of the best, choose a glass dry-erase board. These stylish boards add a contemporary twist to your space and are a top choice for many newly renovated offices and classrooms. Made with tempered glass, these boards are extremely durable and will not scratch or dent. The smooth glass surface provides the perfect writing canvas and will not leave stains or ghosted letters behind after you erase the board.
Glass whiteboards are the best combination of function and style. They provide exceptional performance and have a sleek and modern design to elevate any workspace. The frameless construction and wide selection of colors let you seamlessly match the board to your décor. Currently, Quartet glass boards are available in Brilliance White, Standard White, Black, Frosted, and several limited-edition colors.
Glass board are available in both magnetic and non-magnetic options. Please note that due to the thickness of the glass, you must use rare earth magnets to post papers or notes on magnetic glass boards. Rare earth magnets are extra strong, which makes them powerful enough to work through the tempered glass.
Many new offices, classrooms, and households are choosing glass boards to update their spaces and display their ideas. Although these boards can be expensive, their longevity and high quality make them a valuable investment. Our glass boards hold up under heavy daily usage, will rarely need to be replaced, and come with warranties ranging from 15 years to lifetime.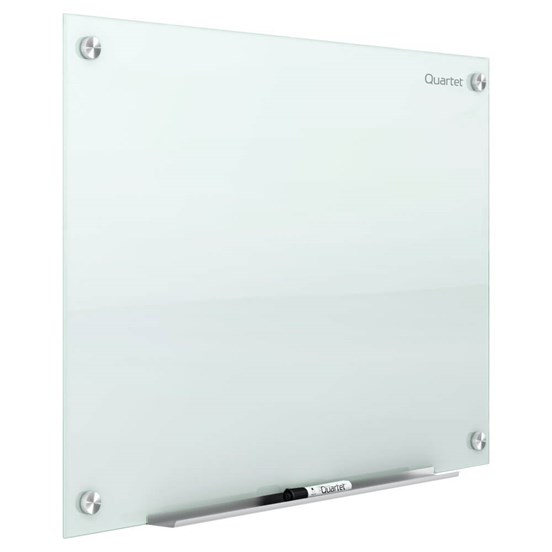 TRADITIONAL WHITEBOARDS
Porcelain Whiteboards
Porcelain whiteboards are your second-best option for dry-erase boards. Among traditional boards, porcelain will be your top choice. These boards have a smooth porcelain surface for effortless writing and steel-backing to make the board magnetic. Porcelain is not as thick as glass, which means you can use any type of magnets on these boards.
Our porcelain is non-porous, which prevents marker ink from penetrating the surface of the board. This means the board will not stain and ghost when you write. Porcelain is also exceptionally durable and will not scratch or dent.
Porcelain boards are great for busy conference rooms, schools and shared common spaces. Note that porcelain boards are heavier than typical glass boards or whiteboards. We recommend you choose a sturdy place to mount the board and use multiple people to help with the installation.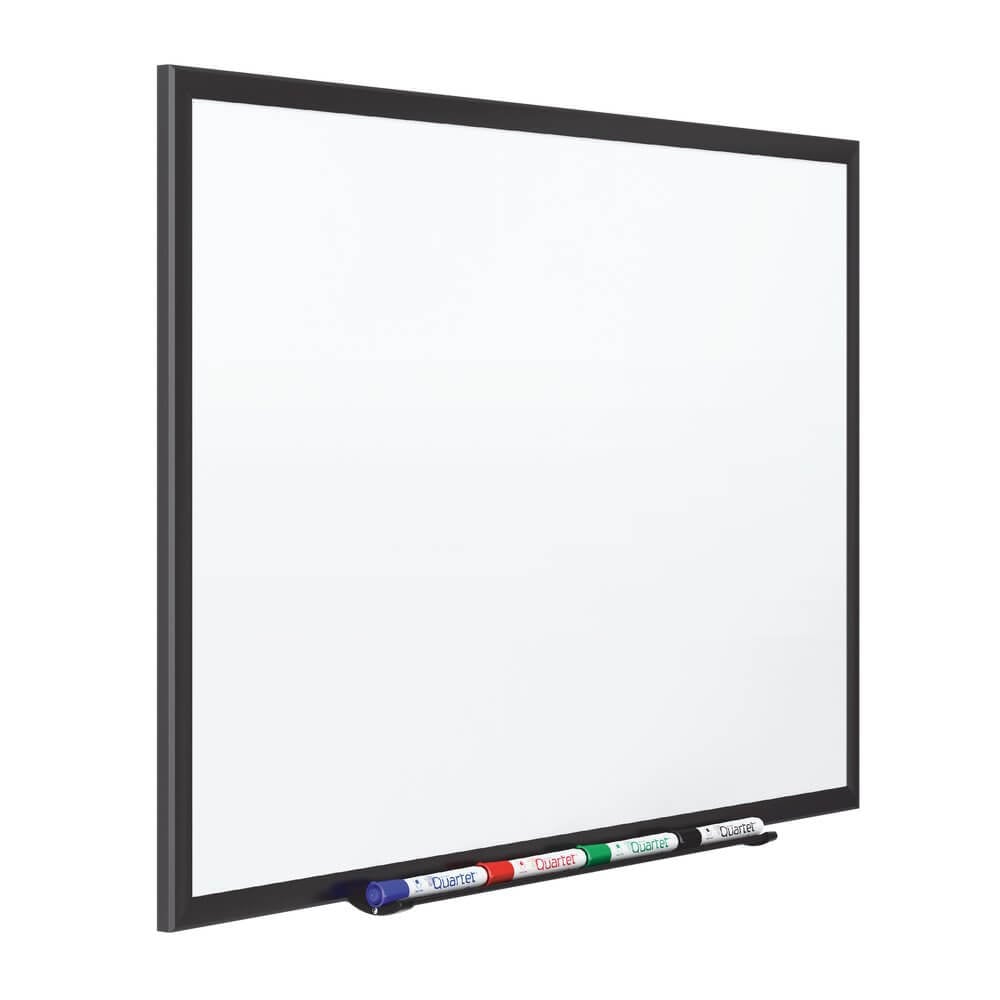 Painted Steel Whiteboards
When you think of a typical dry-erase board, you're likely picturing a painted steel whiteboard. These classic-style whiteboards can be found in many classrooms, conference rooms, home offices and kitchens.
These boards are both magnetic and easy to write on. Painted steel boards are made with steel-backing, which is then coated with a white base color and a clear performance coating. This gives the board its dry-erase ability. Painted steel boards do not last as long as glass, but consistent cleanings can help extend the life of the surface.
Whiteboards are available in a range of styles and coatings, but the best-performing painted steel boards are within the Nano-Clean collection. Nano-Clean whiteboards have an additional, proprietary coating applied to their surface, which seals the board at the nano level. This means the board is more resistant to ink stains and ghosting, plus has improved scratch resistance compared to typical painted steel boards.
Painted steel boards are a great choice for moderate usage and work well in both offices and homes.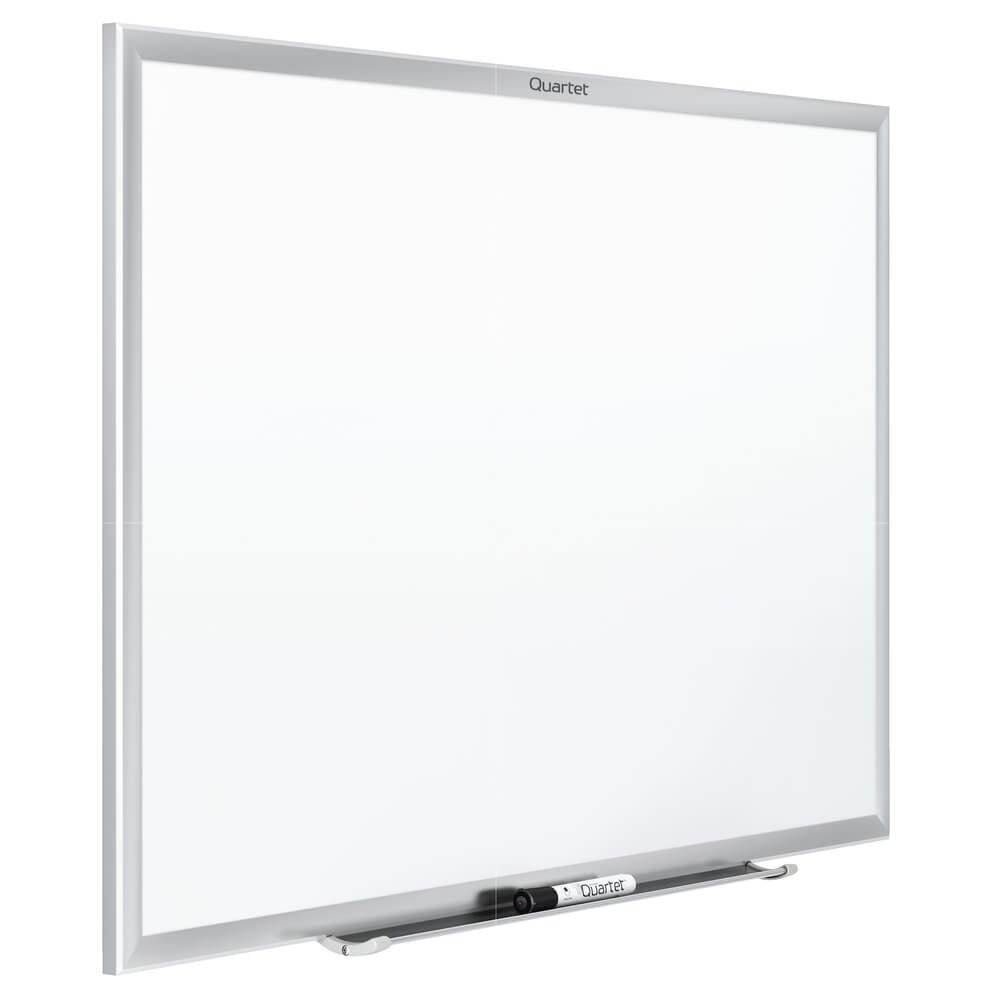 Melamine Whiteboards
Not everyone needs a heavy duty whiteboard. If you want a dry-erase board for personal or occasional use, a melamine board is for you. Melamine boards are great for small home offices, study rooms, workshops or laundry rooms.
Melamine boards are non-magnetic and have a dry-erase coating. This coating is not as durable as the coating on a painted steel board, so it will require more frequent cleanings to preserve the board surface. However, melamine boards are the most affordable type of board on this list.
The best performing melamine boards are treated with a secondary coating, called Total Erase. The Total Erase coating improves the erasability of the board and helps prevent staining and ghosting. This makes the board suitable for moderate usage. The Total Erase coating is also available on select painted steel boards.
If you're looking for a basic whiteboard for your home or dorm room, choose melamine.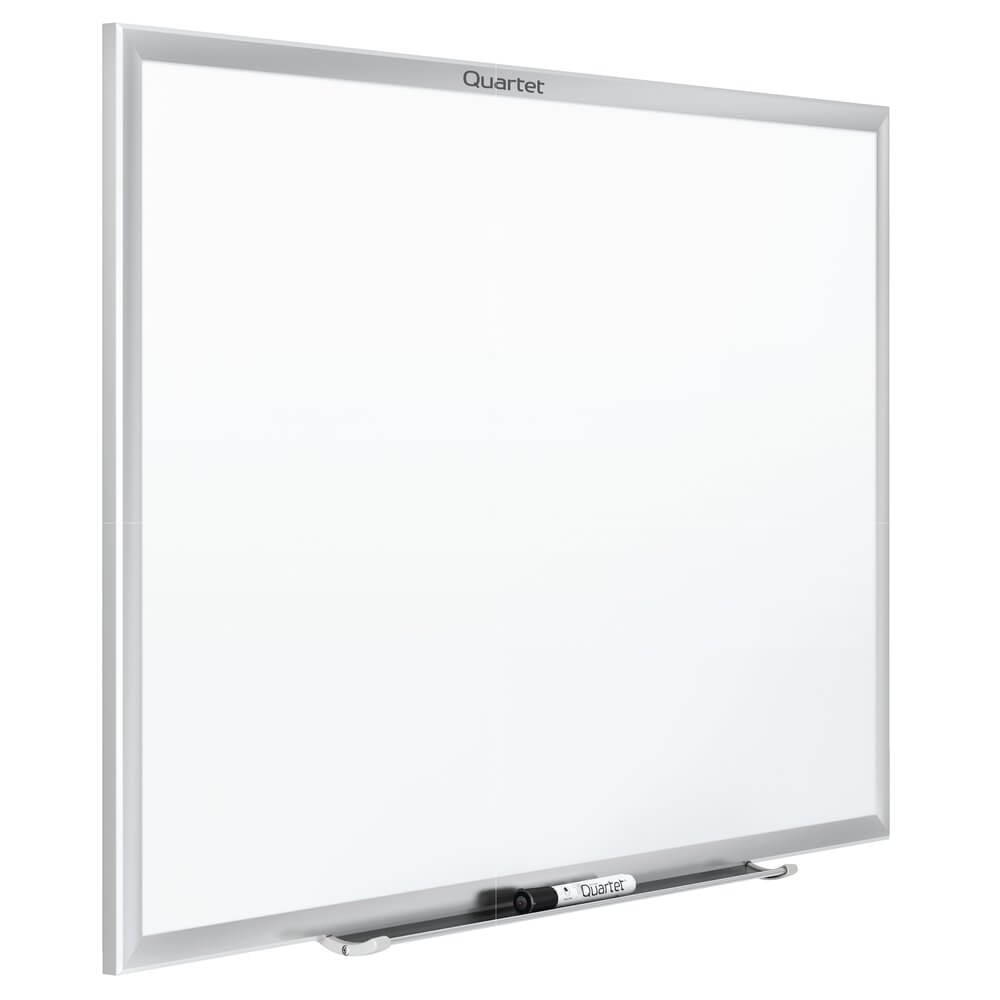 No matter what type of whiteboard you decide on, we're exited to help you on your creative journey! Choose the board that works best for your space, your daily writing needs, and personal preferences. You can explore our entire dry-erase board collection here.