Bring clarity to your next big idea with Quartet Brilliance Glass. Premium, clear glass delivers brilliant style to any office space.
Brilliance Glass is Better
Quartet Brilliance Glass is clearer, whiter, and visually stunning compared to glass boards in the market. This is done with an extreme attention and high standard to color and quality control.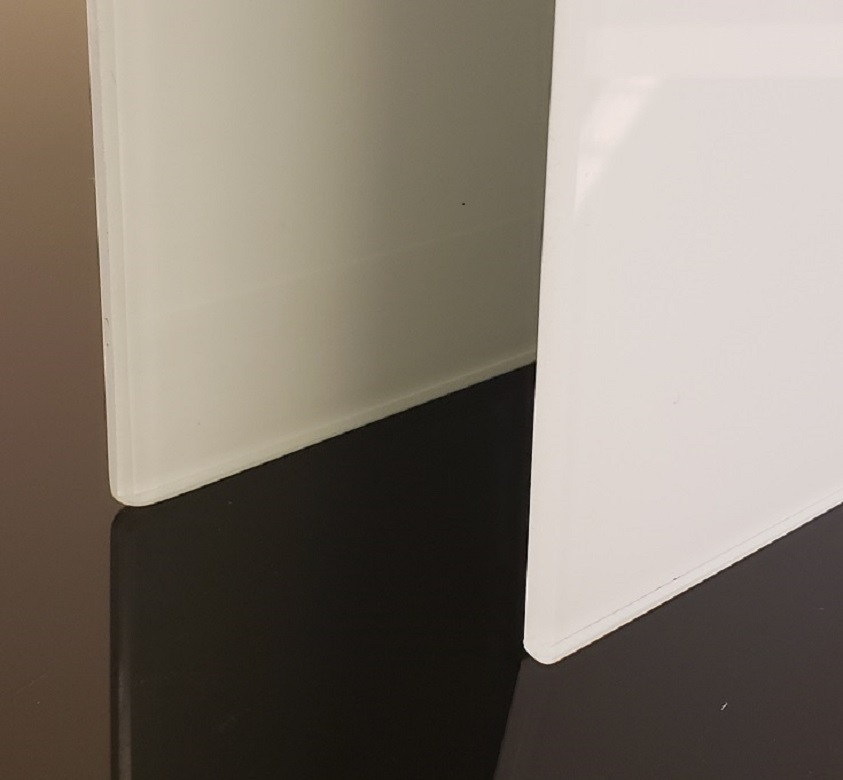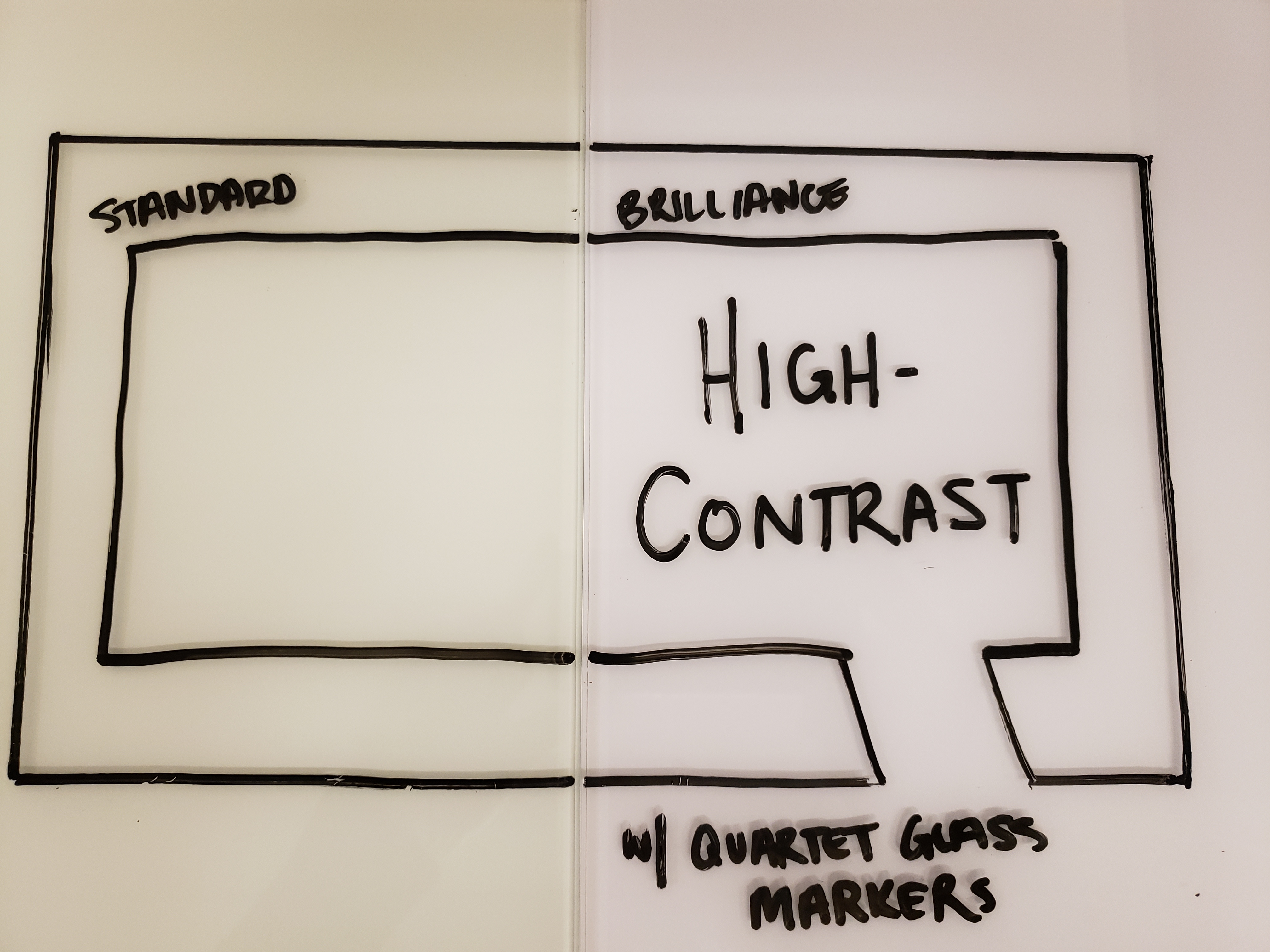 Keep ideas in focus on the high-contrast, true white finish. Writing is highly visible and clearly communicated using Quartet Glass Dry-Erase markers and Brilliance Glass.
Style

Add refreshing style and depth to your space.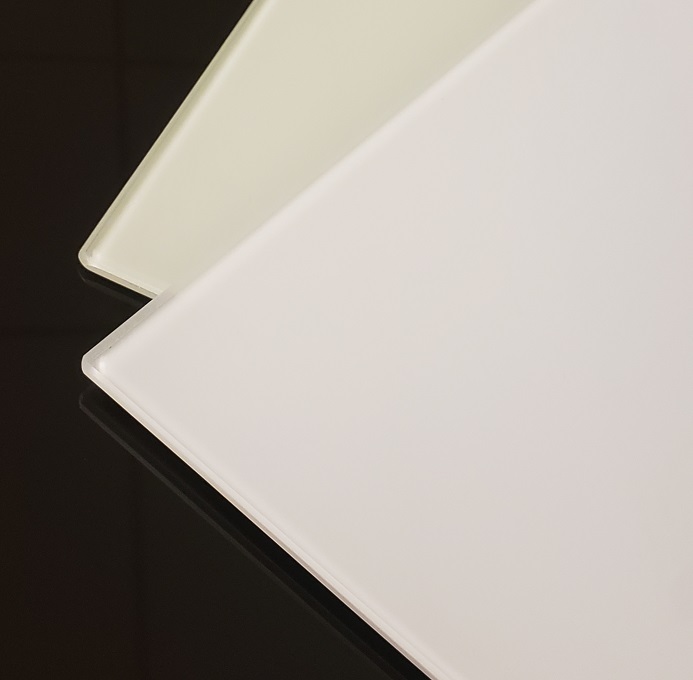 Express ideas again and again on a clear board that will not stain or ghost. Easily erase writing from the non-absorbent Quartet glass surface.
Low-Iron Glass
Light Transmittance
Color Control
Flatness
Durability
Iron and other impurities in the glass raw material give standard glass a green-ish, cloudy tint. Low-iron glass has less iron in the raw material to remove the greenish, cloudy finish. Brilliance glass is a low-iron glass that is clearer than standard glass. Standard glass contains over 425ppm of iron while low-iron, Brilliance Glass contains less than 140ppm.
Clearer glass allows more light to pass through. Standard glass allows less than 86% of light to pass through whereas Brilliance glass allows more than 90% of light to pass through.
Quartet uses spectrophotometer quality control to ensure our raw materials and products perform above the industry standard. The color of Quartet's glass raw material must have a dE of < 1.0 and Quartet Glass Boards must have a dE of < 0.75
The process of creating glass surfaces can allow some glass surfaces to have ripples. ASTM set the national standard for glassboard ripple control at .3mm. Quartet's specifications have cut this standard in half for tighter ripple control at .15mm.
Our tempered glass meets the ANSI z97.1 standard. This standard prevents glass from breaking into shards that can be dangerous.